Free world delivery
Terms May Apply
Best online support
hours : 8am - 11pm
Money Back guarantee
with a 30 day
Item specifics
Brand Name:

Case Material:

Language:

Function:

Touch Screen:

Screen Type:

Application Age Group:

Waterproof Grade:

Band Detachable:

Band Material:

Style:

Compatibility:

Model:

Screen Style:
Product Description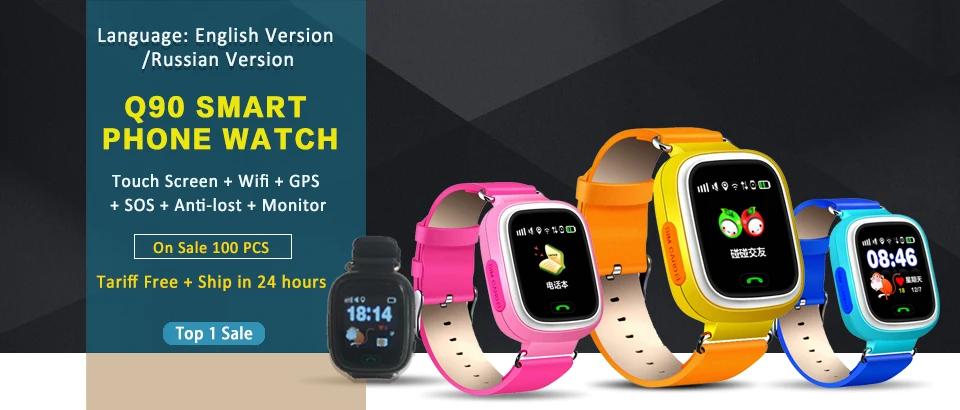 100% Original Xiaomi Mi Band 2 Heart Rate Monitor Smart Wristband Miband Bracelet For Android 4.4 iOS 7.0 Passometer Fitness Tracker
* We have English User's Guide and Russian User's Guide in the Package for Mi Band 2!
* у нас специальные инструкции на английском и русском языках в упаковке
 PS: The straps and screen film are good quality, but do not come from xiaomi--because xiaomi do not release them until now.
* 100% original mi band 2 wristband
* Fitness, heart rate and sleep tracker
* OLED display, view time, step count, heart rate
* lift wrist light screen
* 20-day battery
* ADI accelerometer and optical heart rate sensor
* Anodized 0.05mm ultra-thin button
* Upgraded pedometer algorithm
* Hypoallergenic silicone band
100% original mi band 2 wristband
Visible time, and every step
Fitness.heart rate and sleep tracker
OLED display,view time,step count,heart rate
ADI accelerometer and optical heart rate sensor
Upgraded pedometer algorithm,hypoallergenic silicone band
20-day battery
Lift wrist or tap button
view time,step count,heart rate,and more
Time, steps, heart rate Fingertips
Time Display    Steps Display
Heart rate measurement
Low power consumption OLED display
Military-grade ADI sensor
Power-efficient ADI accelerometer,optical heart rate sensor
Resistant to scratches and fingerprints
Anodized 0.05mm ultra-thin button
2and gen Bluetooth 4.0 for faster,stable connections
Phone unlocking
No fingerprints,no passcodes.
Mi band 2 unlocks in an instant
calls, App message vibrate
The science of sleep
Monitor sleep duration via phone app
Records light and deep sleep patterns
When you are running, Xiaomi band2 will remind your speed and heart rate.
Also you can work out customized schedule to improve fitness effect via app
Brand: Xiaomi
Model: Miband 2
Color: Black
Screen: 0.42 inch OLED Display
Bluetooth: Bluetooth 4.0 BLE
Sensor:ADI ultra-low power acceleration sensor + Optical heart rate sensor
Input Voltage: DC 5V
Battery Capacity: 70mAh
Cell Type: Lithium Polymer
Input current: 45 mA(TYP) 65 mA(MAX)
Alloy Body Dimension: 40.3*15.7*10.5 mm
Alloy Body Shell Material: Plastic, aluminum
Wrist Strap Material:DowConing TPSiV
Metal Face Material: Magnesium Aluminum Alloy
Standby time: Up to 20 days ( not the working time)

Compatible Minimum Requirements:
1. Requires Bluetooth 4.0 or above.
2. Compatible with Mi 3, Redmi Note 4G, or any device with Android 4.4 and above.
3. Compatible with iPhone models 4s and above that run on iOS 7.0 and above. For IOS devices : iPhone 4s / 5 / 5c / 5s / 6 / 6 Plus /  6s 6s plus


For smart unlock features:
1.Xiaomi (MIUI 6 and above): Mi2/2S/2A, Mi3, Mi4, Mi Note, Mi4C, Redmi 1S, Redmi 2/2A, Redmi Note, Redmi Note2  Note3 , xiaomi MI5 4S  XIAOMI MAX
2. Note: Mi Band's phone unlocking feature requires smartphones with MIUI or Android 6.0 and above.


1. Does Mi band 2 has radiation? Could there be any effect on my health?
 
Mi Band 2 adopts low power consumption Bluetooth technology to make its radiation much lower than Bluetooth Headsets. Its radiation is much less that one thousandth of the radiation from a smartphone.

 
2. Does Mi band 2 has big, middle, small model?
 
No, you could adjust the length of Mi band 2's strap. 
Wrist strap length: 235mm 
Adjustable length: 155-210mm.
 
3. What's the material of Mi band 2's wrist strap and its advantage?

Wrist strap material: TPSiVClasp: aluminium alloy

 
4. How Mi Band 2 counts my steps?
 
Mi Band 2 uses ADI accelerometer that basically reads all your movements. Combining with a newer motion algorithm, more precisely track your sports. Result is pretty much accurate.

 
5. How long does it take to charge the Mi Band 2 each time? Do we need to charge the Mi Band 2 for 12 hours during its first charge?
 
1) It usually takes about 2.5 – 3 hours to reach full battery capacity.
2) Mi Band 2 uses Lithium polymer battery and overcharging doesn't allow the Mi band 2 to store excess battery. We also don't recommend charging the Mi Band 2 only after using up all its battery because that will affect the battery life in the long run.
 

6. I have connected my Mi Band 2 for charging but it doesn't show the charge station. Why?
 
1) Try re-plugging the Mi Band 2 core multiple times or gently shake it to see if it can be detected.
2) Ensure that the USB port (on your computer or other device) is functioning normally by testing it on different Mi Band 2 charging cables.
3) Go to your Mi Fit > Settings> My devices > Mi Band 2  to check the charging station.
 
4)If you buy a new Mi band 2 can not charge, you can try to put him in the refrigerator inside for a few hours, so you can activate the battery

 
7. Mi Band 2 can not been detected by my phone, what should I do?
 
First, please check whether your Mi Band 2 has power.Second, please put your Mi Band 2 near to your phone.
If it does not work, please restart bluetooth or reboots your phone.

 
8. How many times will the alarm vibrate?
 
The alarm will vibrate 5 times, when you touch the touch panel on Mi-core, it will stop vibrate. If you don't touch, the Alarm will vibrate once every 10 minutes.

 
9. Why I failed to test my heart rate?
 
When testing heart rate, stay still. Do not shake your arms.

 
10. What factors will affect the result of heart rate test?
 
If you shake your arms or wear Mi band 2 too tight, it will affect the result of heart rate. Please keep calm, stay still and wear Mi Band 2 correctly.
Note: The heart rate can also be affected by skin color, scar and tattoo, etc.

 
11. How do Mi Band 2 monitor heart rate?
 
Mi Band 2 monitor hear rate through PPG (Photo Plethysmo Graphy). The theory is that blood is red, it will reflect red light and absorb green light. Mi Band 2 uses this theory to get the blood run through your wrist and get the heart rate information.
 
 
12. How to check App version and firmware version?
 
App version: Go to your Mi Fit App > Settings>App version 
Firmware version: Go to your Mi Fit App >Settings>Firmware version  
1 * Xiaomi Mi band 2 smartband 
1 * Charging cable
1 * User manual ( add English & Russian language manual )
3 Months warranty after shipment.

Quality defective goods which are within the warranty period, please contact us first before you open the issue.  As you may known, Michael Technology are only agent for brands manufacturers, we don't produce the products by ourselves. As the requirement of manufacturers, we may ask you to provide video or photo proof for the claimed malfunction before providing replacement or refund.


   * Pleast contact us before negative review and dispute. 100% response within 24 hours (during the working day)
* If you are satisfied with our products and services, please leave your positive feedback and 5 stars, and 5 stars for the detailed rating of your order.

* Before you place the order, please make sure your receiver's information is correctly, include receiver's full name, correct and completely address, post code (postal index), telephone no.. Because any mistake maybe lead to failure delivery the parcel to you, please make sure and carefully. 
* After you have paid for the order, pls do leave us a message to inform us how to describe the package and how much we should mark on the invoice. If you don't leave, we'll do that according to our experience, however, we won't be responsible if there is a customs tax or remote delivery fees.